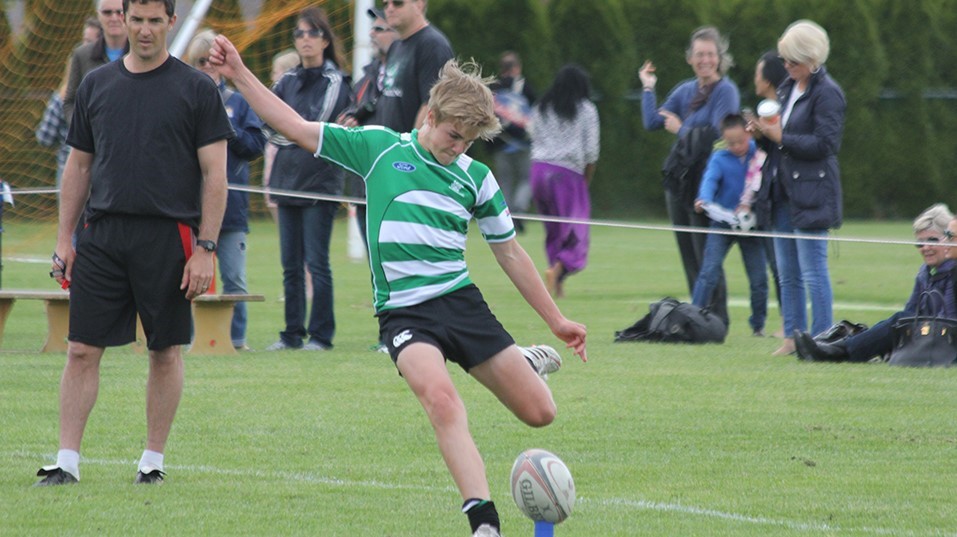 The Greater Victoria Sports Hall of Fame (GVSHOF) and the University of Victoria Department of Athletics and Recreation are pleased to announce men's rugby player, Brayden Tate, as the sixth winner of the Bates Family Greater Victoria Sports Hall of Fame Award.
The Oak Bay High grad is a first year Social Sciences major with a passion for youth and the power of sport. Tate strives to obtain a degree in Education and pursue a career as a physical education teacher in the Greater Victoria School district and sees athletics as an important factor in his life.
David Bate, whose family created the generous award, said he remembered leaving Victoria to attend McGill on a full scholarship and left with a belief that he needed to leave town to get a great student and educational experience. More information is available by clicking here.